Description
Buy Vihtavuori N568 Smokeless Gun Powder Online
Buy Vihtavuori N568 Smokeless Gun Powder Online. Vihtavuori N568 Smokeless Gun Powder is the optimal option for the most popular large-capacity magnum cartridges on the market today, including the 6.5 PRC,.300 PRC,.300 Winchester Magnum, and.338 Lapua Magnum. For long-range competition shooters, accuracy aficionados, and hunters, N568's slow-burning characteristics and short-cut grains give very consistent metering. Buy Vihtavuori N568 Smokeless Gun Powder Online. N568 excels with heavy-for-caliber bullets, has superior temperature stability, and is insensitive to changes in humidity. A superb option for vintage belted magnum cartridges like as the 7mm Remington Magnum,.300 RUM, and.338 Winchester Magnum, among others.
Product #: 400729
 Manufacturer #: T11968
 UPC #: 6420615700166
Important Information:
Do not exceed the loads displayed in the reloaders guide.
Never mix any two powders regardless of type, brand, or source.
Never substitute any smokeless powder for Black Powder or any Black Powder substitute.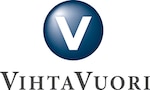 Specifications
Product Information
Delivery Information
| | |
| --- | --- |
| Shipping Weight | 1.210 Pounds |
| DOT-Regulated | Yes |
| HazMat Product | Yes |