Description
Buy Vihtavuori 24N41 Smokeless Gun Powder Online
Buy Vihtavuori 24N41 Smokeless Gun Powder Online. Some of the greatest shooters and producers in the competitive shooting field utilize Vihtavuori Smokeless Powder, which has earned a stellar reputation as one of the best smokeless powders available. All of these powders offer clean combustion and consistent shooting performance in all weather situations. Vihtavuori Smokeless Powders are renowned for their consistent and superior quality, which is the result of complete control over the whole manufacturing chain, starting with the manufacture of nitrocellulose and ending with the bottling of the final product.
Since more than eighty-five years ago, these tight quality acceptance limitations have allowed reloaders and cartridge makers obtain identical loads independent of manufacturing lot. It is simple to understand why Vihtavuori Smokeless Powders have attained such a prominent place among world-class shooters. Vihtavuori supplies two rifle powders, 24N41 and 20N29, designed exclusively for the.50 BMG case. These are single-base treated powders with unusually high particle size and moderate burning rates, making them suitable for the.50 BMG. In addition to the.338 Lapua Magnum and the.30-378 Weatherby Magnum, they may be used in a few other very large-caliber cartridges. 24N41 is marginally quicker than 20N29, with renewed relative burning rates of 39 for 24N41 and 36 for 20N29, when N110 is used as the indicator. Buy Vihtavuori 24N41 Smokeless Gun Powder Online.
Product #: 853291
 Manufacturer #: T10941
 UPC #: 6420615700418
Other Important Information:
Do not exceed the loads displayed in the reloaders guide.
Never mix any two powders regardless of type, brand, or source.
Never substitute any smokeless powder for Black Powder or any Black Powder substitute.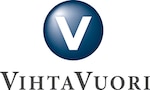 Specifications
Product Information
Delivery Information
| | |
| --- | --- |
| Shipping Weight | 8.450 Pounds |
| DOT-Regulated | Yes |
| HazMat Product | Yes |