Description
Buy Vihtavuori 20N29 Smokeless Gun Powder Online
Buy Vihtavuori 20N29 Smokeless Gun Powder Online. Some of the greatest shooters and producers in the competitive shooting field utilize Vihtavuori Smokeless Powder, which has earned a stellar reputation as one of the best smokeless powders available. All of these powders offer clean combustion and consistent shooting performance in all weather situations. Buy Vihtavuori 20N29 Smokeless Gun Powder Online. Vihtavuori Smokeless Powders are renowned for their consistent and superior quality, which is the result of complete control over the whole manufacturing chain, starting with the manufacture of nitrocellulose and ending with the bottling of the final product. Since more than eighty-five years ago, these tight quality acceptance limitations have allowed reloaders and cartridge makers obtain identical loads independent of manufacturing lot. It is simple to understand why Vihtavuori Smokeless Powders have attained such a prominent place among world-class shooters.
Vihtavuori 20N29 Smokeless Gun Powder For Sale
Vihtavuori 20N29 Smokeless Gun Powder For Sale. Powders from the N100 family have a single base and are mostly used in rifle calibers. This Vihtavuori rifle powder was initially designed for.50 BMG for military usage; the term 20N29 is derived from Finnish Army specifications. 20N29 is a surface-treated, single-base powder having grain size of 2.3 mm in length and 1.3 mm in diameter. Vihtavuori 20N29 Smokeless Gun Powder For Sale. The burning rate is slower and the grain size is greater compared to powders in the N100 series. 20N29 is generally used in large caliber and magnum applications using heavy bullets, as well as in long-range target shooting. It is most suited for the.50 BMG, although its employment in.300 Lapua Magnum and.30-378 Weatherby Magnum has also earned it a solid reputation.
Product #: 296368
 Manufacturer #: T11129
 UPC #: 6420615701408
Other Important Information:
Do not exceed the loads displayed in the reloaders guide.
Never mix any two powders regardless of type, brand, or source.
Never substitute any smokeless powder for Black Powder or any Black Powder substitute.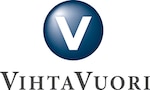 Specifications
Product Information
Delivery Information
| | |
| --- | --- |
| Shipping Weight | 1.300 Pounds |
| DOT-Regulated | Yes |
| HazMat Product | Yes |