Description
Buy IMR Enduron 8133 Smokeless Gun Powder Online
Buy IMR Enduron 8133 Smokeless Gun Powder Online. The production of IMR powders stretches back more than 200 years, when E.I. DuPont started the enterprise. Reloaders all around the world rely on the IMR range of powder, which is compatible with a variety of reloading applications. IMR Enduron 8133 has the slowest burn rate of any Enduron materials. The optimal loading density for magnums contributes to the remarkable uniformity. Buy IMR Enduron 8133 Smokeless Gun Powder Online. This is a genuine magnum propellant with exceptional performance in 6.5-300 Weatherby, 264 Win Mag, 28 Nosler, and 300 Rem Ultra Mag cartridges, among others. The loading density is optimal for magnums, perfectly filling the case with maximum charges and contributing to exceptional consistency and precision. Copper fouling eliminator, temperature insensitivity, optimal loading density, and environmental friendliness are the primary characteristics of the Enduron series. IMR 8133 has comparable performance to Hodgdon Retumbo, however the charge weights are significantly different.
Important Information:
Do not exceed the loads displayed in the reloaders guide.
Never mix any two powders regardless of type, brand, or source.
Never substitute any smokeless powder for Black Powder or any Black Powder substitute.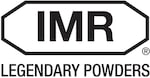 Made In United States of America
SPECIFICATIONS
Product Information
| | |
| --- | --- |
| Quantity | 1 Pound |
| Country of Origin | United States of America |
Delivery Information
| | |
| --- | --- |
| Shipping Weight | 1.140 Pounds |
| DOT-Regulated | Yes |
| HazMat Product | Yes |