Description
Buy Hodgdon Clays Smokeless Gun Powder Online
Buy Hodgdon Clays Smokeless Gun Powder Online. Hodgdon Powder supplies the widest variety of high-quality smokeless propellants for every reloading purpose. Hodgdon CLAYS gunpowder has "conquered the world of clay targets." It is the most consistent and clean-burning 12 gauge. Buy Hodgdon Clays Smokeless Gun Powder Online. Available now are 7/8 oz., 1 oz., and 1 1/8 oz. powder, the favored option for competitive target shooters. The powder's superior burning qualities result in a gentle, smooth recoil and beautiful patterns. These characteristics are directly applicable to handgun applications where target shooting is the primary objective. 45 ACP and 38 Special are just two cartridges for which CLAYS gunpowder guarantees pinpoint accuracy and perfect performance. Clays is a flake powder with a twofold base.
Product #: 110272
 Manufacturer #: CLAYS8
 UPC #: 039288531234
Warning About Smokeless Powder:
Do not exceed the loads displayed in the reloaders guide.
Never mix any two powders regardless of type, brand, or source.
Never substitute any smokeless powder for Black Powder or any Black Powder substitute.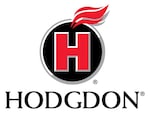 Specifications
Product Information
| | |
| --- | --- |
| Weight | 8 lb |
| Quantity | 8 Pound |
Delivery Information
| | |
| --- | --- |
| Shipping Weight | 8.680 Pounds |
| DOT-Regulated | Yes |
| HazMat Product | Yes |